I'm willing to bet that at some point in 2014, we'll see companies starting to track a new metric that measures the social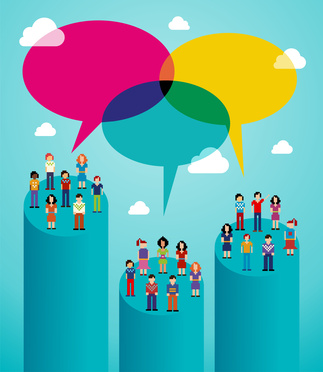 engagement of their employees.  Think about it.  If you're producing great content, shouldn't your super passionate, all-in-it-for-the-company, rockstar employees be the first to share this great content on their social networks.  What better way to generate immediate awareness, drive social engagement and build links into your content pages?  The reality is that most of your employees probably aren't socially engaged…so they may need a little encouraging.
Of course, educating employees on why using their social channels to share company content is always the #1 priority.  But I'd like to see companies rallying behind an internal social engagement metric. This metric would not only track how engaged your employees are socially with your content, it will also track how effective your internal efforts are to your priority business metrics. After all, if these efforts aren't returning real value, then they're probably not worth it.
A Social Employee Engagement (SEE) Metric might look at your total # of employees and the total # of viable social channels in which you're prioritizing (in this example, let's just say 4 for simplicity).  So if you have 10 employees, your content has the opportunity to be shared across (10*4) 40 social channels.  Of course, not all content is appropriate for all channels and not all content will be shared by each employee.  You still have to be smart and know your audience, so I don't expect employees to share everything….that's ridiculous.  If you have 40 social channels, you can now measure three different metrics:
Social Employee Engagement (SEE): The % of employees who shared content via at least 1 channel. In the example above, if you find that your campaign was shared by 6 employees, your SEE is 60% (6/10).
Social Employee Reach (SER): The % of total social channels in which employees shared a campaign.  In the example above, if you determine that 30 channels were utilized by internal employees for a campaign, your SER is 75% (30/40).
Social Employee Results:  Based on tracking URL's that you've set up, you can measure how the results of your social employee efforts compare to other components of the campaign.
I've never actually utilized these metrics in an organization, so this is all speculative. But it seems like measuring SEE and SER might be a strong rallying cry to encourage employees to engage socially.  In theory, both of these metrics should be 100%, but I imagine that most organizations are doing pretty will if their at 50%.
If you're currently using a similar type of metric, please let me know. I'm curious to know the effectiveness of measuring Social Employee Engagement.
John