I love customers. Honestly. I love talking to them. I love hearing from them. I love serving them. I believe that businesses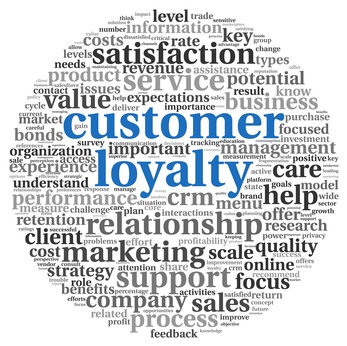 ultimately exist to serve customers. I also believe that if each and every human were to ultimately take on the ideal that we were put on this Earth to serve others, we'd live in a different world.….a digression though!
I truly learned to appreciate customers with my first company, MouseDriver.  I remember spending countless hours talking and emailing with customers and sharing the MouseDriver story with folks.  What I learned is that customers love to have an emotional tie to a company or product, that they love storytelling and that if they're emotionally connected, they'll buy your product even if the fiercest competitors have a better product.   And more importantly, if customers love you, they'll have no problem telling others about the company.  The MouseDriver Chronicles (my book) wouldn't exist without thousands of customers telling their friends about what we were doing in our San Francisco apartment.  The initial emails that spurred this emotional customer connection and eventually caught the attention of influencers such as Brad Feld, Tim Ferris and John Greathouse can be found here.  And from these initial learnings, we've tried to create the ultimate customer experience at Rivet & Sway.
So here's the point:  Your customers are your company and that at the end of the day, they are the ones who will make the decision as to whether or not the company will continue over time.  If you're thinking about the values of your company, make sure 'Customers' find their way on that list.
Questions, Comments, Concerns?  Please let me know.
John