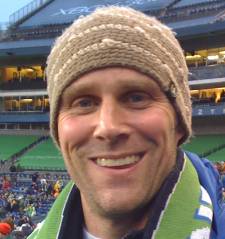 I'm currently the Founder of Rivet & Sway, a boutique eyewear company that sells fashion eyewear exclusively to women.  I'm also the co-author of the the best-selling book, The MouseDriver Chronicles and a small business advocate for over 15 years. 
I'm an Advisor for a number of ecommerce consumer companies and a Board Member for the Schutzman Center for Entrepreneurship at Queens College. I also once served on the Small Business Adminstrations National Advisory Council, which was both rewarding and frustrating.
I've spoken at a number of universities and conferences on the topics of entrepreneurship and the emotional experiences associated with starting a company. My own experiences are captured in the book The MouseDriver Chronicles and in the newsletter, The MouseDriver Insider.  I tend to lean towards the 'I like publicity' camp and have appeared in numerous print, television and radio publications including Inc. Magazine, NPR's Morning Marketplace, CNET Radio, Sky Radio Network, Bloomberg News Radio, TechNow TV, Silicon Valley Business News, Business Week, USA Today and PRWeek.  I once spoke to a national TV audience reach of 34M people. Kind of scary but I'm certain that 34M folks didn't actually watch.
I graduated from SMU with a degree in Management Information Sciences and an MBA in Entrepreneurship and Strategy from The Wharton School of Business.  Back in my youth, I played semi-professional soccer, although these days I'm more focused on self-preservation. I still try to play soccer, do a ton of running and like getting my butt kicked by my fitness trainer wife, Rhonda.  I'm originally from Austin, Texas…y'all…but Rhonda and I live in Seattle.  

Want to keep up with me, subscribe to my newsletter or follow me on twitter.
Some random articles and interviews:
An American Start Up: Inc. Magazine
Putting Customer Service Out Front: Huffington Post
Email Newsletter to Bestselling Book: How a Start-up Pulled it Off: Inc. Magazine
Difficult Decisions: How to Turn Down a $1,000,000 Check and Keep Your Integrity: Live Your Legend
The MouseDriver Chronicles Story: UCTV
Oh The Places We've Been: IndieBound
An Interview with John Lusk: FollowSteph.com