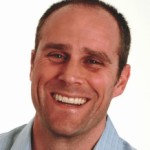 I'm an entrepreneur at heart with deep B2B and B2C experience in both entrepreneurial and large corporate environments. I go against the grain and have an uncanny ability to see opportunities that others can't. My expertise is in driving revenue and EBITDA growth through digital innovation and in building extraordinary teams. My passion is developing awesome omnichannel customer experiences, with a particular focus on ecommerce, and motivating and inspiring others to accomplish goals they never thought possible.
I've founded 3 companies (2 funded, 1 bootstrapped), worked at numerous startups, spent time at both Microsoft and Ernst & Young and recently launched The Lusk Group, a strategic consulting and advisory firm. In addition to helping my Lusk Group clients achieve their objectives, I currently serve as an operating partner for a middle market private equity firm and as an Entrepreneur-in-Residence at The Kauffman Foundation.
I've worn a number of different hats in my career. I've been a developer, product manager, salesman, spokesperson, operations manager, CEO, CMO and CRO. I've served as a company adviser and Board Director, both of which I find incredibly rewarding. I am a T-shaped generalist who goes deep into digital strategy and marketing.
I'm a published co-author. My book, The MouseDriver Chronicles: The True-Life Adventures of Two First-Time Entrepreneurs, documents the emotional rollercoaster that my co-founder and I experienced bringing a consumer product to market. The book is published in 5 languages and is required reading in over 200 universities around the world. Our story was featured on the February, 2001 cover of Inc. Magazine.
I've got an MIS degree from SMU and an MBA from The Wharton School. I've also served on the Small Business Administration's National Advisory Council and spent three years playing Semi-Professional soccer.